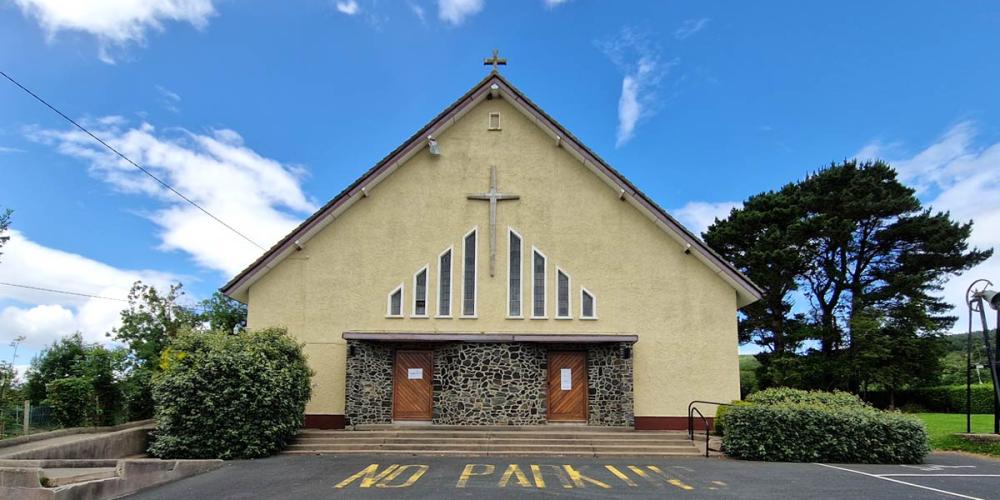 The Star of the Sea Church in scenic Brittas Bay was officially dedicated and opened in the 1950s by the Archbishop of Dublin John Charles McQuaid.
The area is well known today as a beautiful holiday spot with its caravan parks and holiday homes, a situation that has remained unchanged since the church was constructed in the 1950s.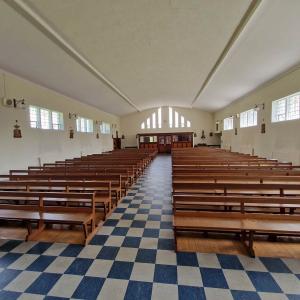 The Church was initially built to accommodate the visitors to the area.  In the early 1950's Mass was said in an old school and a hall attached to McDaniel's pub.  It was decided to construct the Star of the Sea Church in the late 1950s to accommodate an increase in numbers over the summer season.
The land was provided by A. (Sonny) McDaniel and builder of the church was Mr Cooney of Cooney Jennings, a local landowner who held property around the Magheramore area. Construction of the church took around 12 months to complete.
The church itself is located in a very historic area, with local legend holding that St Patrick himself landed in the area below the old graveyard at Three Mile Water.
The Star of the Sea Church and the parishioners are delighted to welcome people to their church and area. 
After the 1950s and 1960s there were a lot of people who had holiday homes and some have now been coming for two generations. Today the church is a thriving community with parishioners proud of their church and surroundings. The church is maintained and kept beautiful by an army of volunteers to which we are most grateful.